Dental Implants — Albuquerque, NM
A Lifelong Solution for Tooth Loss
These days, there are plenty of options when it comes to replacing missing teeth, but dentists and patients all around the world agree that dental implants are by far the best. Why? In short, they look more natural, last longer, and function much better than other prosthetics, and now, you can get dental implants right here in Albuquerque, NM at Nob Hill Oral & Facial Surgery of Albuquerque. From your initial consultation to when you leave our oral surgery office with your renewed smile, our team will make the process smooth and easy each step of the way. To get started, contact us today.
Why Choose Nob Hill Oral & Facial Surgery of Albuquerque For Dental Implants?
Team of 2 Highly Experienced Oral Surgeons
Trusted for 30+ Years
Exceptional Treatments & Even Better Customer Service
What Are Dental Implants?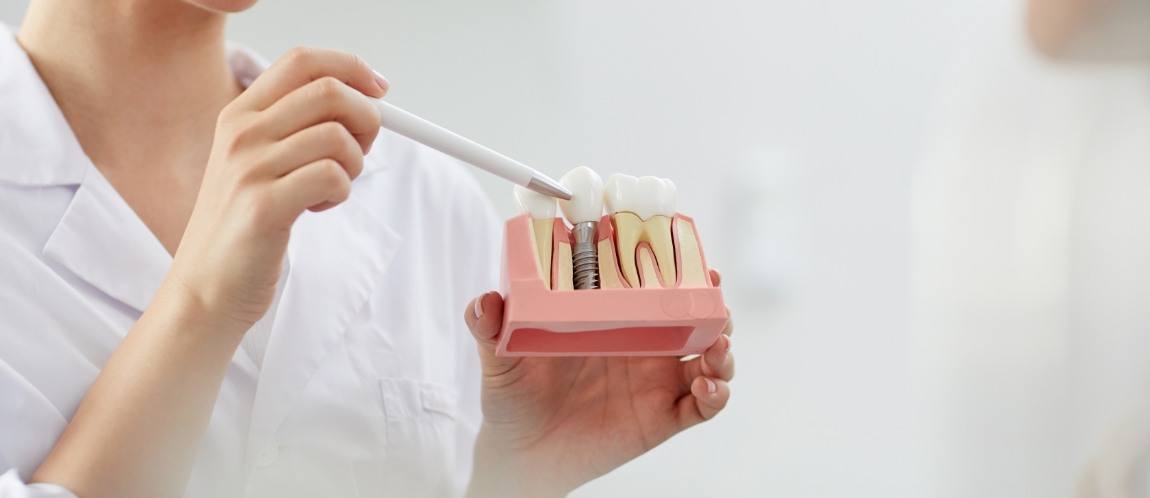 A dental implant is a prosthetic tooth root made of titanium. It is inserted into the jaw, where it undergoes a natural process called osseointegration, in which the implant bonds directly to the bone. Then, a new tooth can be placed on top of this firm foundation. Implants can be used to support a wide variety of dental prosthetics, including single crowns, bridges, and even complete dentures.
Partners with Your Dentist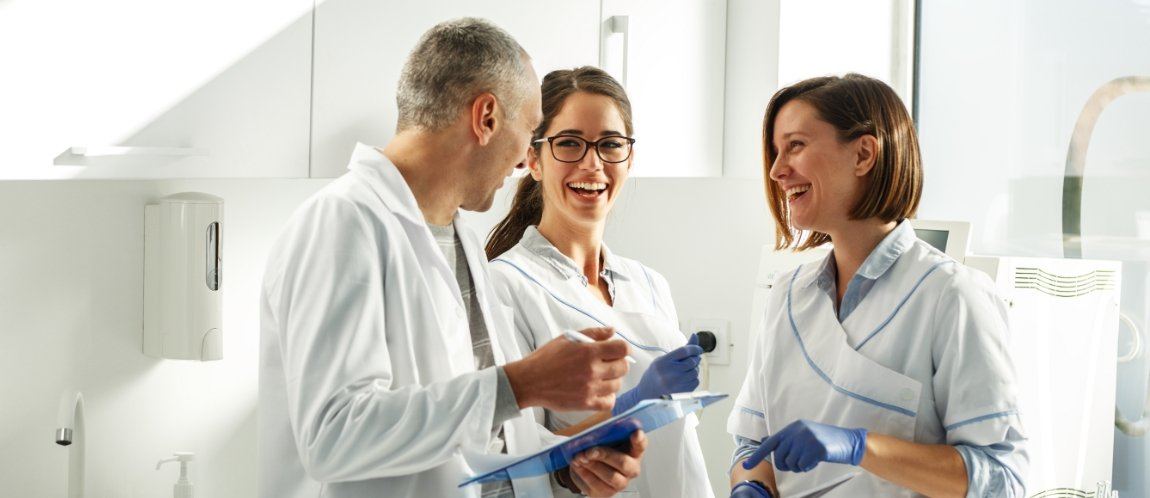 Dr. Gutierrez and Dr. Sterk work closely with several dentists in and around the Albuquerque area, and they are more than willing to partner with yours to make your dental implant experience as productive and positive as possible. They'll make the transition between dental offices seamless, and here, our team will help you feel like you're stepping into your home dental office from day one.
The 4-Step Dental Implant Process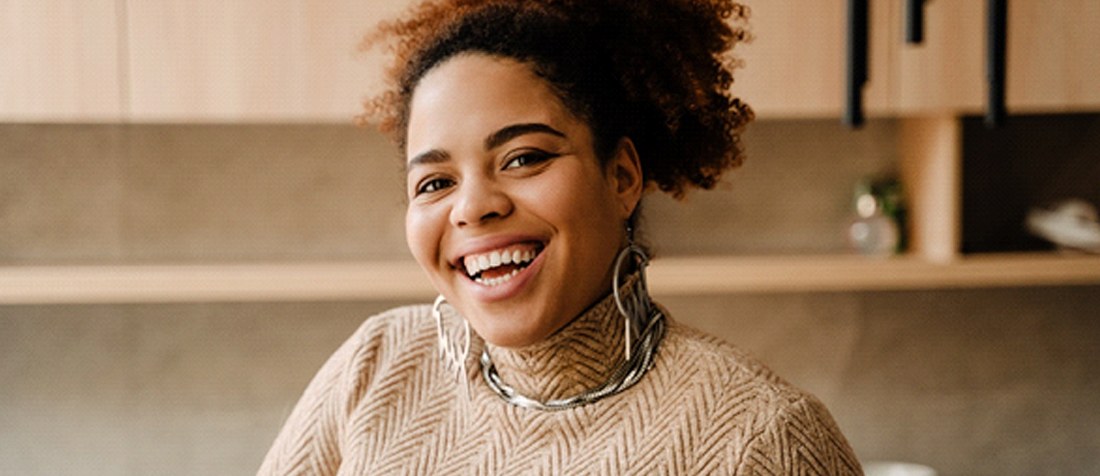 While it usually only takes a few weeks to get dentures or a dental bridge, the dental implant process typically spans several months. Dr. Gutierrez and Dr. Sterk both have years of experience when it comes to placing dental implants, so rest assured that your smile will be in good hands from start to finish. While the process isn't exactly the same for everyone, the step-by-step outline below can give you an idea of what you can expect to happen.
Initial Dental Implant Consultation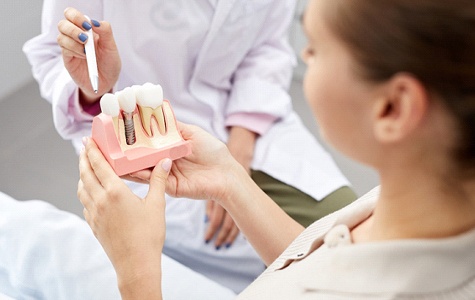 Before the process can truly begin, you need to schedule a consultation at our office. Using the latest dental technology, we will closely examine your mouth and jaw; then we'll consider whether or not dental implants are a good option in your case. Sometimes we might find that bone grafting and other types of preliminary work will need to be completed before we can perform implant surgery.
Once we're sure your mouth is ready to receive implants, we can schedule the next step of the process. We'll make sure that you're fully aware of the costs involved and the expected timeline before we ask you to make any long-term commitments.
Dental Implant Surgery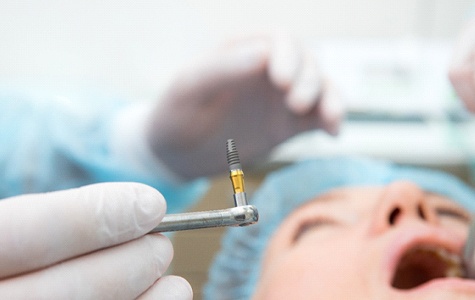 Placing dental implants in your jaw requires a fairly simple surgery. First, we numb your mouth with a local anesthetic. Then we open your gum tissue so that we can work with your jawbone. We'll insert the implant posts into your jaw at precise locations that were carefully chosen ahead of time. After we've sutured your gums shut, we'll attach a protective cap to each implant post to keep them safe during the healing process.
Dental Implant Osseointegration & Abutment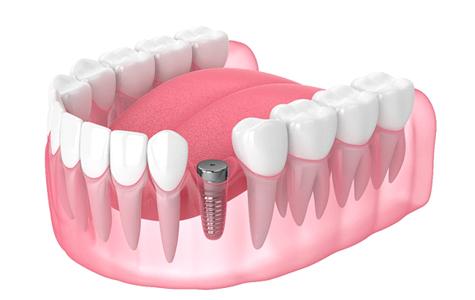 Dental implants fuse with the jawbone via a process called osseointegration. It usually takes about three to six months with the exact amount of time depending on how many implants you received and your natural healing capabilities.
After osseointegration is complete, you'll come back to our office for a second surgical procedure. This one is much smaller; we just need to attach a metal connector piece called an abutment to each implant post. The abutments are what will hold the final restoration in place during the last stage of the dental implant process.
Delivery of Dental Implant Restoration(s)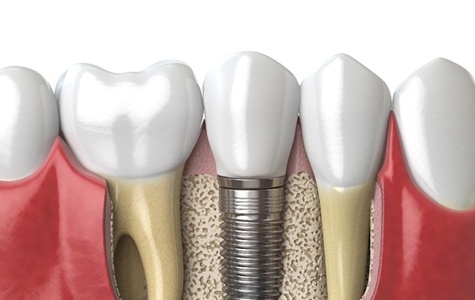 Once your implants are in place and your mouth has fully healed, we can take an impression of your smile and send it to a trusted dental lab. There, professional ceramists will create a crown, bridge, or denture that matches the rest of your natural smile. Once it's ready, you'll need to schedule one last appointment to have it attached to your implants. Last-minute adjustments might need to be performed so that the final restoration has the best possible fit. After it has been placed in your mouth, it will look so natural that most people won't even be able to tell that you were missing teeth to begin with!
Benefits of Dental Implants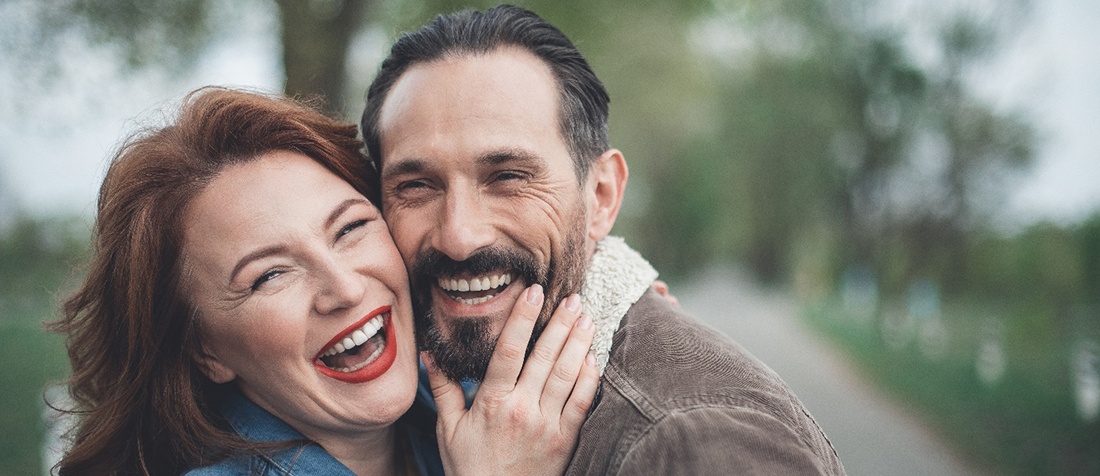 If you were to ask an oral healthcare provider about the best way to replace missing teeth, they'll almost always say dental implants. Because implants are constructed like natural teeth, they're basically the closest thing to going back in time and having your natural pearly whites back. Once you learn about the numerous benefits of dental implants in Albuquerque, it's easy to see why this method has helped millions of Americans enjoy complete smiles again!
Day-to-Day Benefits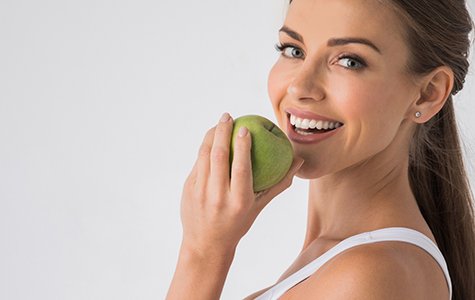 Unmatched security – Unlike regular dentures, you'll never have to worry about your teeth shifting out of place when you have dental implants. They'll stay firmly rooted in your jaw at all times, so you'll be able to eat whatever you'd like.
Enhanced confidence– With their stability and custom-made restorations placed on top of them, dental implants look and feel indistinguishable from your teeth that were lost. When you have a full, natural-looking smile, you'll likely feel more confident than you have in a long time!
Easy maintenance– Taking care of dental implants is surprisingly easy. In addition to visiting your implant dentist in Albuquerque for routine checkups, all you need to do is brush and floss your replacement teeth as if they were your natural ones.
Health Benefits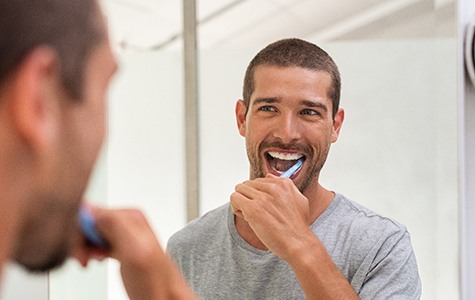 Preservation of your remaining teeth – Dental implants are secured in the jawbone, not onto natural teeth like dental bridges are. Therefore, implants won't leave the teeth you still have weaker over time.
No jawbone loss– A major consequence of tooth loss is the deterioration of the jawbone in the area where the tooth's roots used to be. As the jawbone breaks down, the risk of further tooth loss increases. Dental implants are the only type of tooth replacement that provides the jawbone with much-needed stimulation, keeping it healthy and strong.
Decreased risk of gum disease– Because they're so easy to maintain, dental implants in Albuquerque may lower your likelihood of gum disease, decay in your remaining teeth, and many other oral health problems.
Long-Term Benefits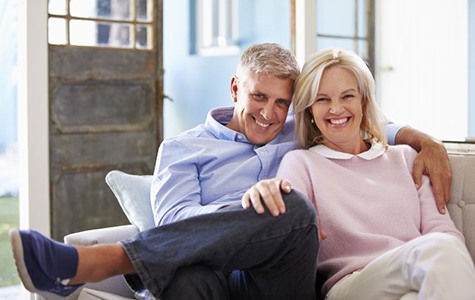 Younger appearance – When the jawbone loses density, it also loses the ability to support the facial tissues. That's why people who wear traditional dentures often develop a saggy, wrinkled appearance in the face. Since dental implants prevent jawbone loss, they can help you stay youthful for many years to come.
Results made to last– Dental implants have an impressive average lifespan of 30+ years, while dentures and bridges almost never last for more than seven to ten years.
More money in your pocket– Even though dental implants cost more upfront than bridges and dentures, they're an investment that will prove more cost-effective in the long run. Not only will your implants not have to be replaced nearly as often (if ever), but they also don't require you to regularly purchase specialized maintenance products.
Who Dental Implants Can Help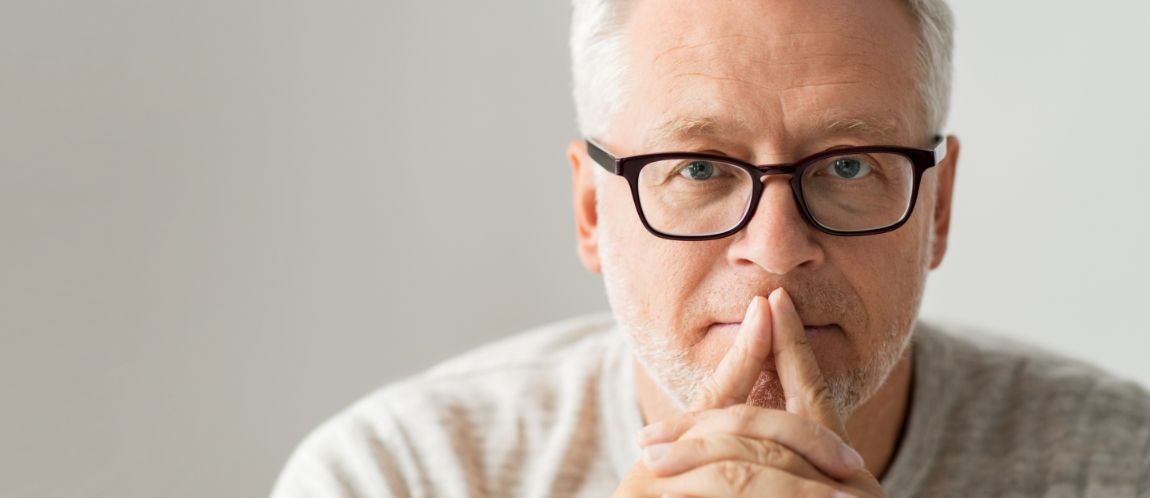 Fortunately, basically anyone with missing teeth can be a good candidate for dental implants. All that's needed from the patient is a strong, healthy jawbone and decent oral and overall health. When you sit down with your oral surgeon, they'll discuss the following options to see which type of implant procedure would be right for you:
Missing 1 Tooth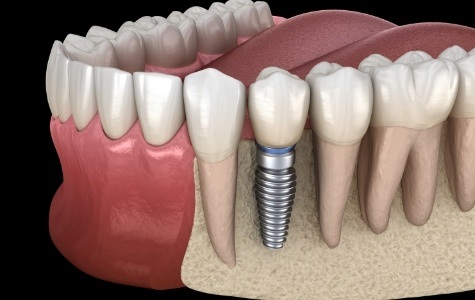 Rather than shaving down a few teeth to make room for a traditional bridge, a single implant can be placed into the mouth and topped with a custom crown. This approach not only preserves the remaining dental structure, but it also looks more natural as well.
Missing Multiple Teeth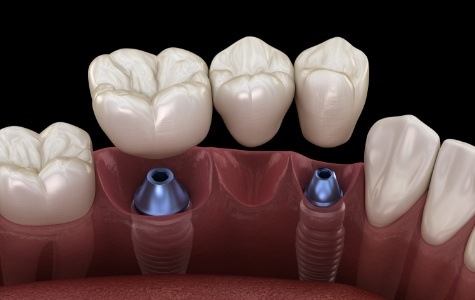 Just two implants can be used to anchor a dental bridge, replacing up to four teeth in a row. A few implants can be placed along an arch as well to serve as the foundation for a partial denture.
Missing All Teeth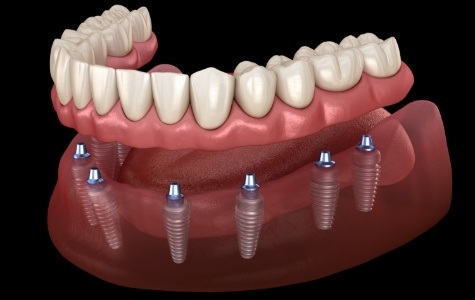 It only takes six to eight implants to fully restore an entire row of teeth. A full denture can snap onto them, giving patients a look and bite strength that perfectly resembles real teeth. Plus, implant dentures are proven to maintain their fit several times longer than removable prosthetics.
Understanding the Cost of Dental Implants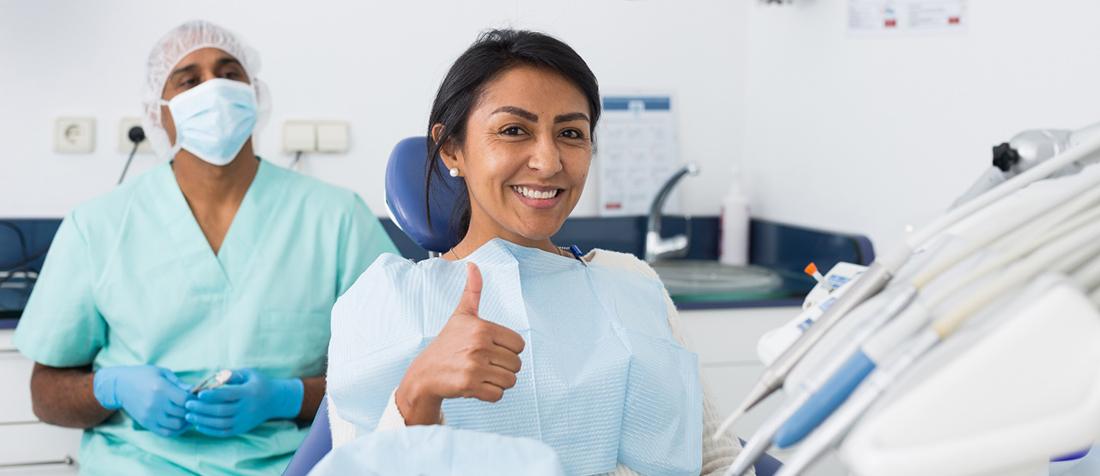 When you're researching how much it will cost to get dental implants, you need to understand one thing: every patient is different. Your own implant costs can vary dramatically from that of another patient because you have your own needs that have to be taken into account. We can give you an estimate of how much you'll end up paying for dental implants at your initial consultation, and we'll point you towards ways that will let you enjoy the benefits of implants without putting a strain on your bank account.
Preliminary Treatments & Dental Implant Surgery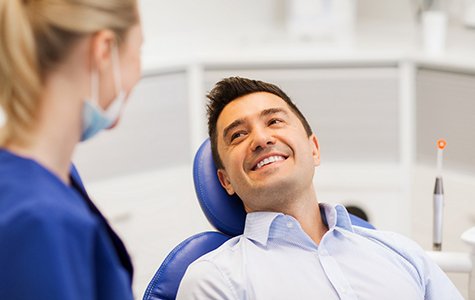 There are several kinds of treatments that are often performed before dental implant placement. For example, bone grafting is often required if there's not currently enough bone tissue to support an implant post. Each preliminary treatment will have its own cost to consider. Then, when everything is ready, you'll also need to pay for the implant surgery. There are a few factors that can affect how much you pay for surgery, such as what kind of sedation is used.
The Parts of Your Dental Implant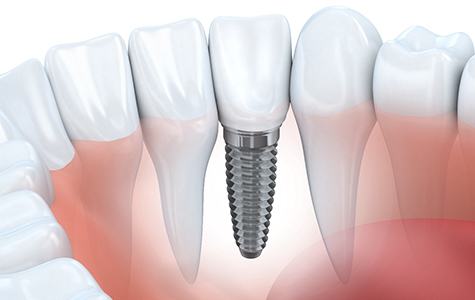 Dental implants are made up of three main parts, all with their own cost: implant post, abutment, and restoration. The number of implants you need, the kind of restoration they support, and the kind of material used to make each component can all play a major role in determining the overall cost. For example, a procedure that only calls for one dental implant post will obviously have a lower price than a procedure that requires four or more posts.
How Dental Implants Can Save You Money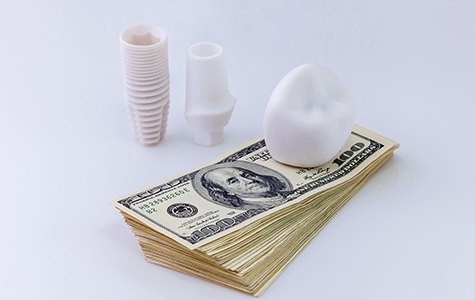 At first glance, it might seem like the best way to save money is to pick traditional dentures or bridges instead of dental implants. However, thanks to their longevity, dental implants can actually help you spend less on new teeth as time goes on because you don't need to get replacements as often (or at all, as is the case for many patients). Also, dental implants are easy to clean and maintain, so they can help you indirectly save money by decreasing the risk for gum disease and tooth decay.
Does My Dental Insurance Cover Dental Implants?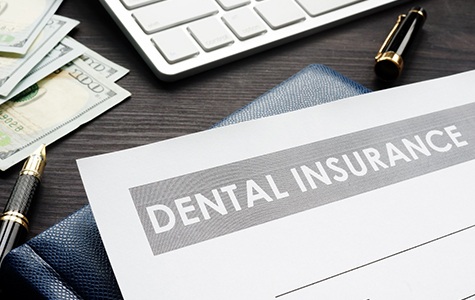 Some dental insurance plans help pay for implants, but many of them do not; you'll have to confirm your benefits with your provider. Even if implants aren't included in your plan, related services like the final restoration or certain preliminary treatments might be eligible for coverage. Our team will help you figure out the best way to maximize your benefits to help pay for your new smile.
Making Dental Implants Affordable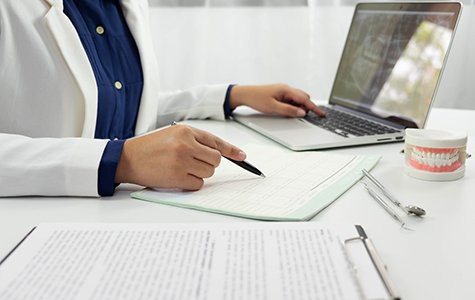 We accept dental and medical insurance, but if you aren't currently covered, we also offer financing through CareCredit. You can sign up for a monthly payment plan with little to no interest so that it's much easier for your budget to accommodate the cost of dental implants and related services.
Dental Implant FAQs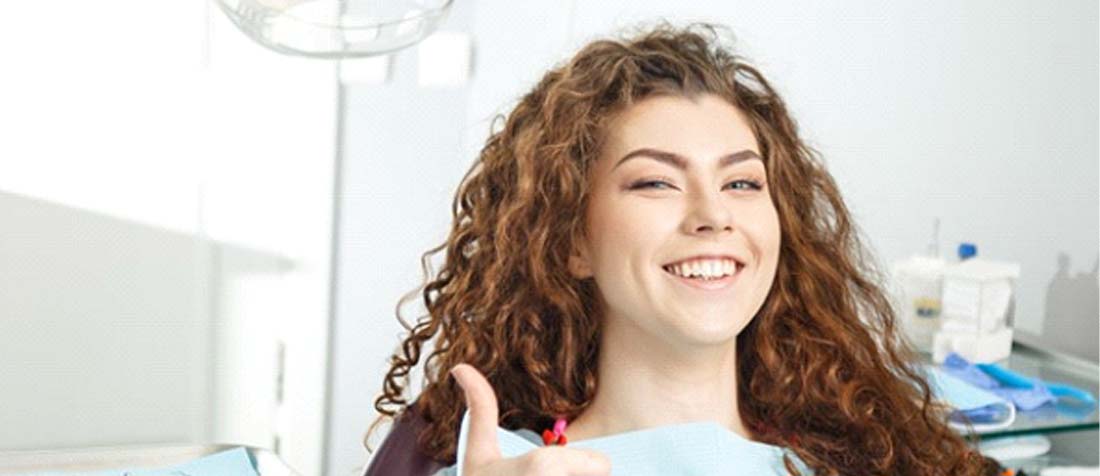 As a permanent method of replacing your lost pearly whites, dental implants are a major commitment. It's normal to have a few worries about what's to come with the treatment, and our team will be happy to answer your questions regarding what to expect before, during, and after the procedure. After all, your implant dentist in Albuquerque wants you to be sure that you're making the right decision. While you wait for your appointment, we encourage you to read the answers to some frequently asked questions about dental implants.
Can I Take Dental implants Out?
No, you can't take a dental implant out on your own. After it has been placed, the implant post will naturally integrate with the bone and tissue in your jaw. Eventually, it will become just as embedded as the roots of the teeth you were born with. Once this process is finished, it can potentially remain in place for the rest of your life! This means that only a dental professional can take it out. Some types of implant dentures can be designed so that you can remove them for daily cleaning, but the posts will still be anchored in your jawbone.
Am I Too Old To Get Dental Implants?
Once you have reached adulthood and your jawbone has finished growing, your age shouldn't be a direct factor in your candidacy for dental implants in Albuquerque. Many patients are able to get dental implants well into their golden years. That being said, seniors may be more likely to have other medical conditions that could impact dental implant treatment, such as type 2 diabetes or osteoporosis. These issues might not necessarily disqualify you from getting implants, but our team may need to take additional precautions to minimize your risk of complications. That's why we'll be sure to review your medical history beforehand; it helps us plan out your treatment to make it as safe, comfortable, and successful as possible.
Does Getting Dental Implants Hurt?
At first glance, dental implant surgery might seem like a painful procedure, but most of our patients are pleasantly surprised by how comfortable it turns out to be. Because of the advanced anesthetic techniques we use, you shouldn't feel anything more than slight pressure during your procedure. Of course, some post-op discomfort is to be expected after any type of oral surgery, but this should only last for a few days at most. We'll be sure to provide you with a detailed list of aftercare instructions that will minimize the soreness you feel.
Will I Have to Take Off Work for Dental Implant Surgery?
It depends on the type of work you do. If your job is mostly sedentary, you may only need to take a day or two off before you feel up to returning. However, too much exercise can delay your body's healing rate. Therefore, if your job involves physical activity, we might recommend taking at least three days off so that your body can finish the majority of the healing process before then. Of course, the exact amount of time you'll need to recover will vary, and our team make recommendations based on your specific case.
Dental Implants Post-Op Instructions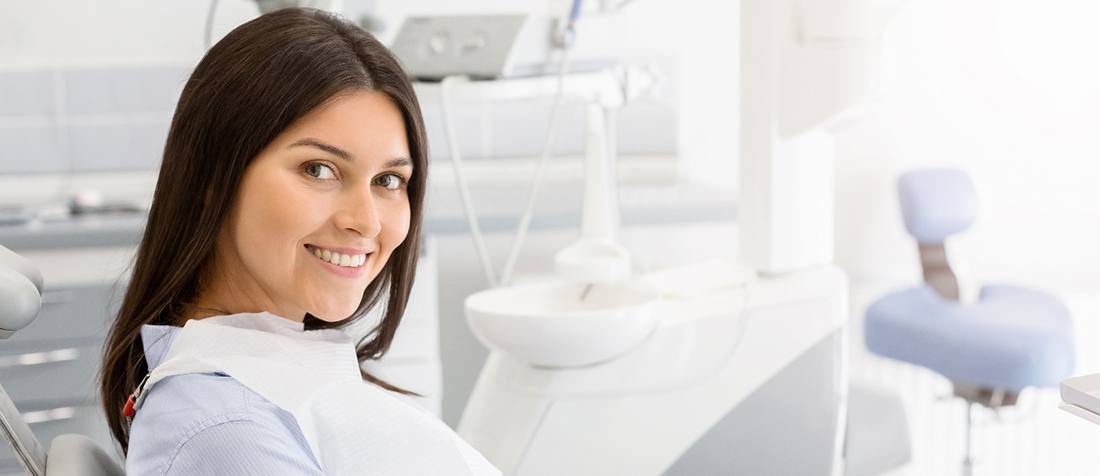 Following the post-op instructions we give you after dental implant surgery is essential if you want to enjoy a speedy recovery process free of complications. Below is a general outline of what you'll need to do to take care of your mouth after your implant procedure. If you experience any unusual symptoms that aren't described here – such as intense, abnormal pain beyond what's typically expected after oral surgery – please call our office immediately.
What to Do Directly After Dental Implant Surgery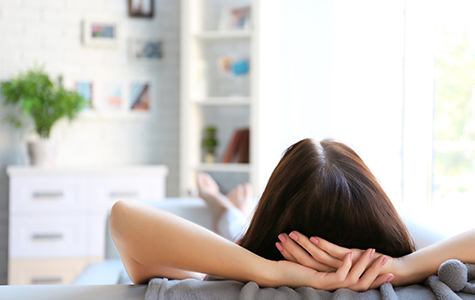 You might need to spend some time resting at home after implant placement. In the meantime, you should focus on protecting the blood clot that has formed around the surgical site; a dislodged blood clot will result in a painful dry socket. Follow these rules to make sure that the blood clot stays where it needs to be:
Do not spit. If there's too much saliva in your mouth, swallow it or use a tissue.
Do not drink through a straw during your initial stages of recovery.
If you smoke, avoid using cigarettes for at least the first day.
Try to keep your tongue away from the surgical site as much as you can.
Common Side Effects When Recovering from Dental Implant Placement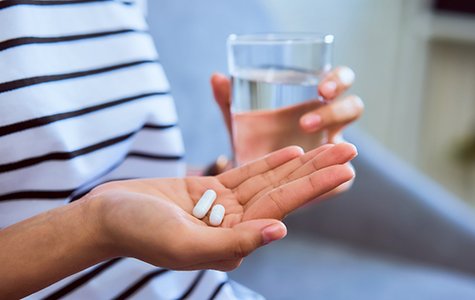 After you've received dental implants, you may notice some general discomfort and swelling as well as intermittent bleeding. All of these symptoms are considered completely normal during the first few days after implant placement. They should eventually subside on their own; if they don't, let our team know right away.
There are a few ways you can manage your side effects after dental implant surgery:
Stop any bleeding with gauze and light pressure.
Use a cold or warm compress to keep swelling under control.
If needed, take ibuprofen or another type of over-the-counter pain medication.
Your Diet After Dental Implant Surgery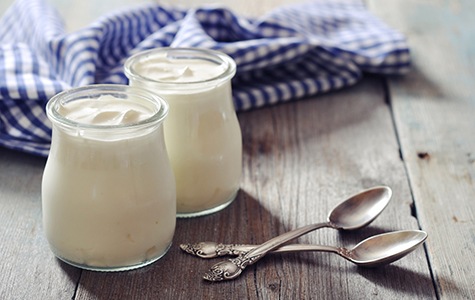 You should only eat soft and liquid foods for the first few days after dental implant placement. We recommend mashed potatoes, yogurt, scrambled eggs, and pasta. Soup can also be a good choice, but make sure that it isn't extremely hot.
Once the discomfort in your mouth has faded, you can return to your normal diet as long as you avoid directly chewing on your implant post(s).
Post-Op Health & Oral Hygiene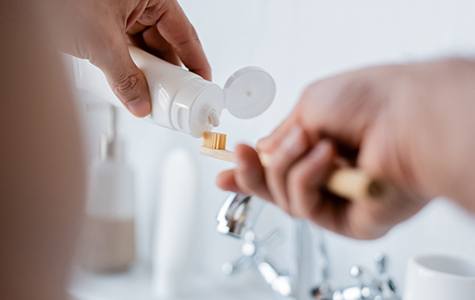 Good oral hygiene is extremely important for preventing infection after oral surgery. You may brush your teeth the day after dental implant placement. Be gentle around the surgical sites so as not to disturb your implant posts. It's a good idea to rinse your mouth two or three times a day with salt water. Do not use any mouthwash that contains alcohol.
What to Do After Your New Teeth Are Attached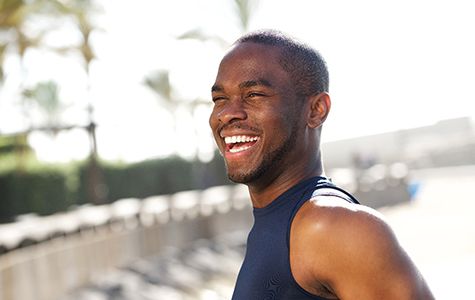 By the time you receive your final restoration, your mouth should be fully recovered from dental implant placement. At this point, you shouldn't notice any swelling or bleeding, and you won't need extensive recovery time after your restoration is attached. You might experience some temporary sensitivity in your gums; take pain medication if you need to.